EXTRAORDINARY AGENT VIRTUAL MASTERCLASS
JOIN US FOR THE EXTRAORDINARY AGENT VIRTUAL MASTERCLASS LED BY DR. HANK, $4 BILLION AGENT/BROKER
7 LIVE RECORDED SESSIONS!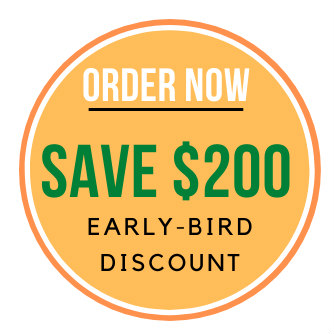 Do You Know the Biggest Secret to Success?
Conquer the Last Mile to Become the Extraordinary Agent Who:
• Starts every morning with vision and momentum
• Uses your Superpower to forge strong relationships and good business
• Enjoys your clients and inspires your team
• Commands respect in the board room and the back office
• Leads a community of fans who catalyze your growth and energize your work…
Experience the Agent Virtual Masterclass led by success coach and $4 Billion Agent/Broker, Dr. Hank Seitz.
Discover the 7-step "Extraordinary Agent Framework," a step-by-step journey to achieving new milestones in your business.
Sometimes it seems you've learned all the technical skills… followed all the marketing rules… socialized with the right referral partners, but still can't get any momentum going.
Back to another year, trying to find clients, searching for listings, and getting too many unqualified buyers are emotional… tech is exhausting…lead programs don't work and cost a lot of money…
Welcome to the last mile.
The last mile where you either transform into an Extraordinary Agent managing a growing, sustainable business… or continue as a one-person business seeking out a living.
Why do some grow while others struggle to perform consistently?
Because many agents never develop the emotional resilience, mental fortitude, and communication skills to build a thriving and consistent business that fits their strengths and operates on their terms.
Extraordinary Agents, on the other hand, realize mental conditioning is as critical to their success as all their technical skills and credentials.
They know that Extraordinary Agents are made and not born…
Join agent/broker and success expert Dr. Hank's Extraordinary Agent Virtual Masterclass where you'll discover the 7-step framework for developing resilience, improving your mental discipline, and building a business on your terms.
Designed to ignite your insights, imagination, intuition, and inspiration, this success conditioning program will show you how to:
• Establish procedures that mentally condition you for growth
• Enhance your ability to calm and charm clients
• Amplify your influence so you become the most important voice in the room
• Boost your listening skills to hear what clients "mean" behind what they say
• Motivate your team and gain greater engagement and commitment
• Upgrade your communication and empathy skills
• Become more productive even as conditions change
• Maintain and even accelerate your growth rate
• Create a business that achieves your vision and changes the world!
YES! I want to Be an Extraordinary Agent! Sign me up now!!
Regular price: $497 > Discounted to $297
How the Extraordinary Agent Virtual Masterclass Works
The Extraordinary Agent Masterclass is designed to find your superpower and set up processes that will grow your emotional intelligence and resilience.
To get the best and most long-lasting results, the program takes place over six weeks with a session every Tuesday. Each webinar consists of 75 minutes of instruction, interactive exercises, and group coaching. All sessions are recorded and available for review up to 60 days after the masterclass ends.
Best of all, you'll leave each week with an action plan! Not homework exactly, but a checklist of inspired steps to take… exercises to practice… tools to try out… that can make an immediate and positive impact on your business, clients, and communications.
Here's what you'll learn, and the tools and resources you'll get for attending each workshop:
Session 1: How to Build a Winning and Prosperous Mindset
Overview: In the new reality we are living in, the difference between those who excel and prosper and those who languish does not lie in their technical knowledge, niche, or even their marketing strategies. It's based upon having the right thoughts, beliefs, and habits to lay the foundation for success.
Concepts explored: Mindfulness, Stress Management, Meditation
What you'll learn:
• How to build mental conditioning for success
• Ways to use mindfulness to grow your connections with others
• How to overcome internal roadblocks to your business growth
Tools & resources you'll get:
• Resources for super quick ways to incorporate mindset training in your daily life
• A script for how to start meetings with your clients and/or team to get everyone's head in the game
Session 2: How to Set High-Vibrational Desires
Overview: What if everything you've learned about how to set goals in your business was sending you down the wrong path and actually holding you back? Learn how to create high-vibrational desires to turn your business vision into a reality.
Concepts explored: Visualization, Prosperity Mindset, Self-Beliefs
What you'll learn:
• Why most goals agents set are destined to fail
• Getting rid of limiting self-beliefs
• A fun and easy way to create high-vibrational desires you can actually reach and be thrilled about
• How to keep your desires front and center mentally, emotionally and physically to boost your likelihood of success
Tools & resources you'll get:
• Prosperity Map template
• Your individual Prosperity Picture
• Your one- and five-year high-vibrational desires
Session 3: Attracting Your Ideal Clients
Overview: Do you cringe when certain clients or prospects call? What if you never again had to work with a difficult person again? Imagine having your perfect clients find you!
Concepts explored: Authenticity, Emotional Intelligence
What you'll learn:
• How to identify your ideal client
• The vibrational mindset to attract this ideal client to your business
• Ways to boost your referrals without directly asking for them
Tools & resources you'll get:
• Your Perfect Fit Client Attraction Plan
Session 4: Your Superpower—Finding Your Unique Edge
Overview: Clients are no longer compelled to work with agents who are physically close now that video conferencing has become so mainstream, which means it's more important than before to stand out from your competitors. If you've ever felt it was a challenge to differentiate yourself from the completion… identifying your superpower will change everything.
Concepts explored: Superpowers, Imposter Syndrome, Big Word
What you'll learn:
• How to identify a superpower that sets you apart from the rest
• How to focus your prospects find their superpowers
• How to use your superpower to grow your business
• How to fight off Imposter Syndrome
Tools & resources you'll get:
• Find Your Superpower Worksheet
• Your Big Word to use as the foundation for your client messaging
• Your Prosperity Triangle (maps out your three biggest strengths and how to use them)
Session 5: Amplify Your Influence: How to Communicate So Your Prospects and Clients Will Listen
Overview: You have great knowledge and expertise to share, yet clients and prospects can't always hear what you're saying and sometimes don't act on your suggestions. With all of the challenges in the world today, communication is getting even more difficult. You can be an even more powerful communicator if you know the steps to take.
Concepts explored: Mindful Listening Skills, Empathy
What you'll learn:
• What to do to get your prospects and clients present and clear to hear what you have to say
• How to hear what prospects and clients mean but aren't saying
• How to listen and communicate when talking to zoom groups
Tools & resources you'll get:
• The top 10 questions to ask to build even deeper client relationships
Session 6: Doing What Matters
Overview: What if you could make an even bigger difference in the lives of your clients and their families? Imagine if your work became a play and consistently felt like a calling and not a job? This can happen. You can create a business that changes the world. Sounds big? Yes. And, you have the power to do this!
Concepts explored: Appreciation, Generosity
What you'll learn:
• How to build your business based upon generosity
• How to create a "corporate halo" around your work
• Strategies to get your prospects as committed to your business as you are
Tools & resources you'll get:
• The Generosity Focused Marketing Plan
• Your Money/Business Manifesto
BONUS Session 7: How to Boost Your Business Intuition
Overview: Do you ever get a gut feeling that you should be doing something (or not) in your business? Maybe you're thinking about a prospect, so you call them, and hear, "Oh! I was just about to call you!" Do you trust these internal nudges and follow them? Learn how to follow your own good intentions to create new opportunities, build relationships, and avoid missteps.
Concepts explored: Focus, Mindfulness, Intuition, Insights
What you'll learn:
• The difference between intuition and the chatter in your head
• How to enhance and trust your gut instincts
• Ways to practice building your inner wisdom to help you communicate more effectively
Tools & resources you'll get:
• Short daily practices to boost your intuition
• Guided meditation for amplifying your business intuition
YES! I want to Be an Extraordinary Agent! Sign me up now!!
Regular price: $497 > Discounted to $297
Meet Dr. Hank, Your Extraordinary Coach
Dr. Hank offers a roadmap for growth that can build an extraordinary business and life.
A self-made millionaire and teacher of "Deliberate Co-Creation®", Dr. Hank outlined his success roadmap in his best-selling book "Your GPS To Success!" The 5 Steps to Real Estate Agents Prosperity.
Dr. Hank knows and has guided thousands of agents to build a thriving business, earn over $300,000+ annually, and do it all with balance, ease, and more freedom to live the life you have always wanted to.
He has been in real estate for over 20 years, owned a successful mortgage company, build a real estate brokerage with 420 agents, and has done over $4 billion of real estate business. Prior to real estate, Dr. Hank used his PhD in Mental Science and consulted to fortune 100 companies around the world.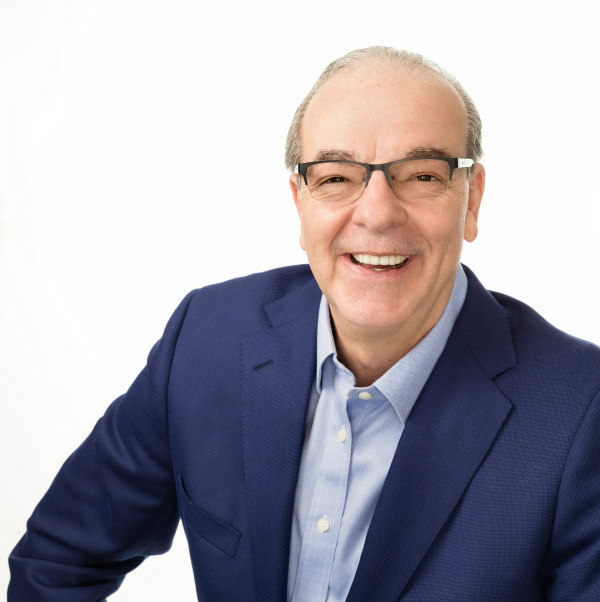 YES! I want to Be an Extraordinary Agent! Sign me up now!!
Regular price: $497 > Discounted to $297
What People Say About Dr. Hank's Programs
"The most life changing decision I ever made in my 20 years as a realtor to participate with one of Dr. Hank's programs! He increased my business and my personal joy and peace within 2 weeks. MASSIVE RESULTS! Dr. Hank's extraordinary talent, inspiration, knowledge, and ministry has CHANGED MY LIFE FOREVER!!! Thank you for leading me to living my passion and dreams!" —Teresa Price, Agent/Owner, Homes Land Leases Corp
"Just want to say that this process sucks because it's so exposing that you initially want to reject it. When my feeling adjusted and I got over myself the reality hit. Dr. Hank helped me face the lies that I've been telling myself and now I'm more authentic and honest with myself and my now thriving business. Without his guidance and teaching, I would still be lying to myself and now I am realizing my dreams. Dr. Hank is an Angel, being guided and supported by him will be the best decision you've ever made for your success and future, as it was for me." —Roderick Johnson, Real Estate Broker, International Real Estate
"It is truly a blessing to have participated in Dr. Hank's programs. Not only has he helped me triple my business, he has also taught me how life plays and how to have it play for you. These are priceless gifts I have received from Dr. Hank. I feel as if I have all the tools in my hand ready to use with building my business and life. Not only has he helped me in my mindset, but he has deepened my knowledge and confidence to use his teachings to grow my business consistently. I have had more closings than ever before in my career as a Realtor. I have learned so much from him with his positive, happy energy that is so deeply appreciated and very contagious! I am now so excited to see what my now bright future holds for me!!! are so grateful you presented your program at all of our locations. Training our home office team to know what it takes to build prosperity is invaluable. From every level of experience and expertise there were raves about your program. They left your program educated, energized, and enthusiastic." —Angelica Buentello, Real Estate Agent
YES! I want to Be an Extraordinary Agent! Sign me up now!!
Regular price: $497 > Discounted to $297
Extraordinary Times Call for Extraordinary Agents!
Upgrade your success skills like you upgrade your technical knowledge. Both will take you far, but your resilience, mental discipline, and focus will take you the last mile.
Attend the Extraordinary Agent Virtual Masterclass January 13-February 24, with success coach and $4 billion real estate producer, Dr. Hank!
Become the Extraordinary Agent you were meant to be. Reserve your spot today!
To your extraordinary success,
Dr. Hank
YES! I want to Be an Extraordinary Agent! Sign me up now!!
Regular price: $497 > Discounted to $297